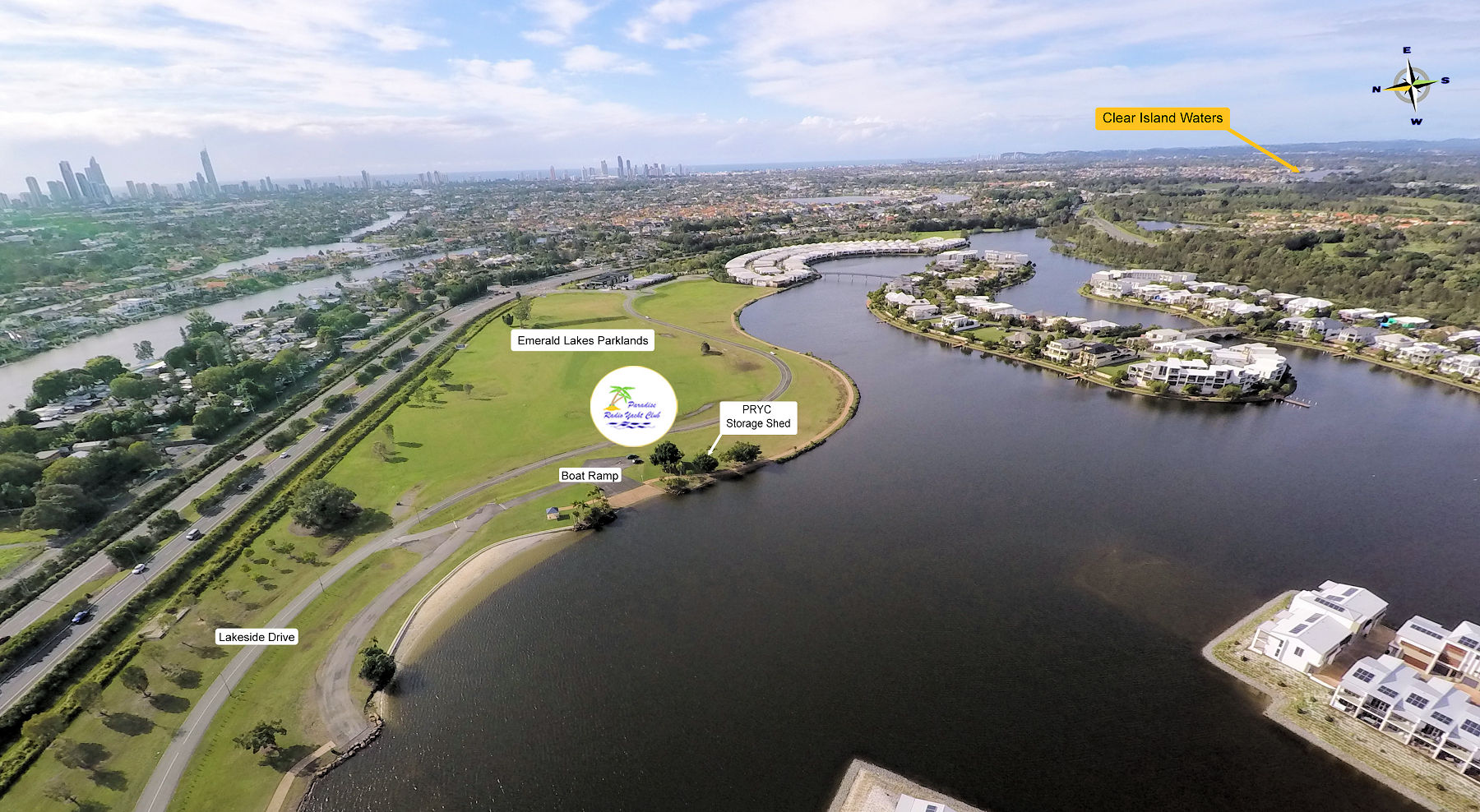 Click Image to Enlarge
Emerald Lakes is centrally located in the Gold Coast region. The estuarine lake is fed brackish water from the Nerang River and is therefore, free from freshwater 'weed'. The sailing area has a north/south aspect and the adjacent large open parklands provide mostly uninterrupted air flow.
"The main public lake is connected to the Nerang RIver via a 1650 mm pipe which takes water from the river at the top of the tide. The pipe is located in the NW corner of the lake and was tunnel-bored under the Nerang Broadbeach road. Water also enters and exits the lake via six box culverts in the SE corner of the main lake. This system creates water circulation and exchanges the total volume of the lake every 24 days, ensuring the the water quality." (Reprinted from E.L Community Bulletin Issue 17, July 2018)
EMERALD LAKES LOCATION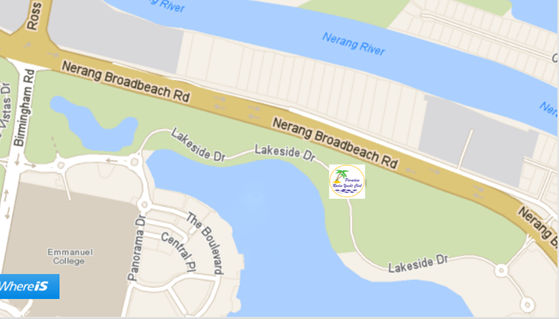 Adjacent to beach and boat ramp @
Lakeside Drive
Emerald Lakes Parklands
Carrara Q 4211
GOLD COAST, Queensland , AUSTRALIA
[UBD Street Directory Map 38 H13]

CLEAR ISLAND LAKE
A nearby site off Robina Parkway some 6km south of Emerald Lakes, provides a secondary venue for RC larger yacht racing with a raised, east looking vantage point. With a larger freshwater input, this waterway contains freshwater 'aquatic plants' which can at times become unattached and free floating.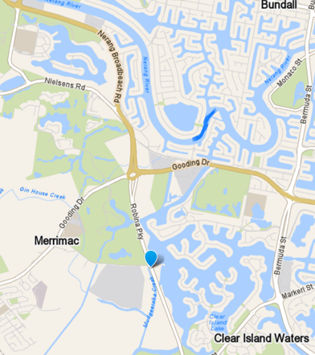 LOCATION
East of roundabout at junction of Boowaggan Rd and Robina Parkway, Merrimac, QLD 4226
[UBD Street Directory Map 48 N6]