PRYC RC Laser

The RC Lasers were introduced to the club in mid 2012 and there is now an active fleet of about a dozen boats.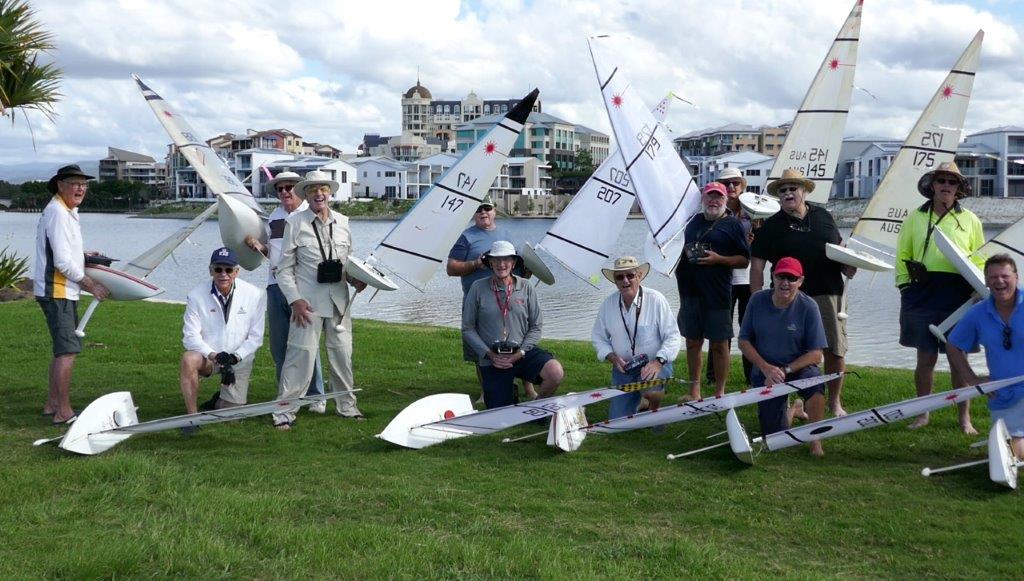 Lasers sail on Wednesdays with the first race starting at 10.00 am and the last at 3.00 pm. A Laser comes in a distinct blue carry bag ready-assembled so no boat building skills are needed. With a new boat out of the bag, just add a radio and receiver and start sailing. The design is simple and exceedingly robust allowing Lasers to easily survive encounters with other boats and rocky shorelines. The relatively heavy keel and standard A, B, C and D rigs allow sailing in all winds up to 40 knots. With no mast stays and a single main sheet, rigs can be changed in under half a minute.
The increase in the fleet is undoubtely because of its strict one-design which makes all boats uniform.The purpose of one-design, is to ensure that the sailor's skill will be the primary factor in the outcome of races among boats of that class. One- design boats appeal to those who would rather sail and race on equal terms and enjoy a good support system of other owners and a strong class.
The RC Laser is a quarter scale model of the boats sailed in the Olympics. There are RC fleets all around the world with more than 10,000 in USA alone. Because of the strict one-design rule, a boat 10 years old can be as competitive as a new one which means that as well as close racing there is no need for any major outlay to keep abreast of the latest design and the used boats keep their value.


In November 2017, our club hosted the pinnacle RC Laser event in the world; the RC Laser Championship of Nations international regtta. In a great week of sailing, two of our skippers featured in the top four placings in a field of 56 skippers from around the world. You can be assured of a high calibre of yacht racing competition.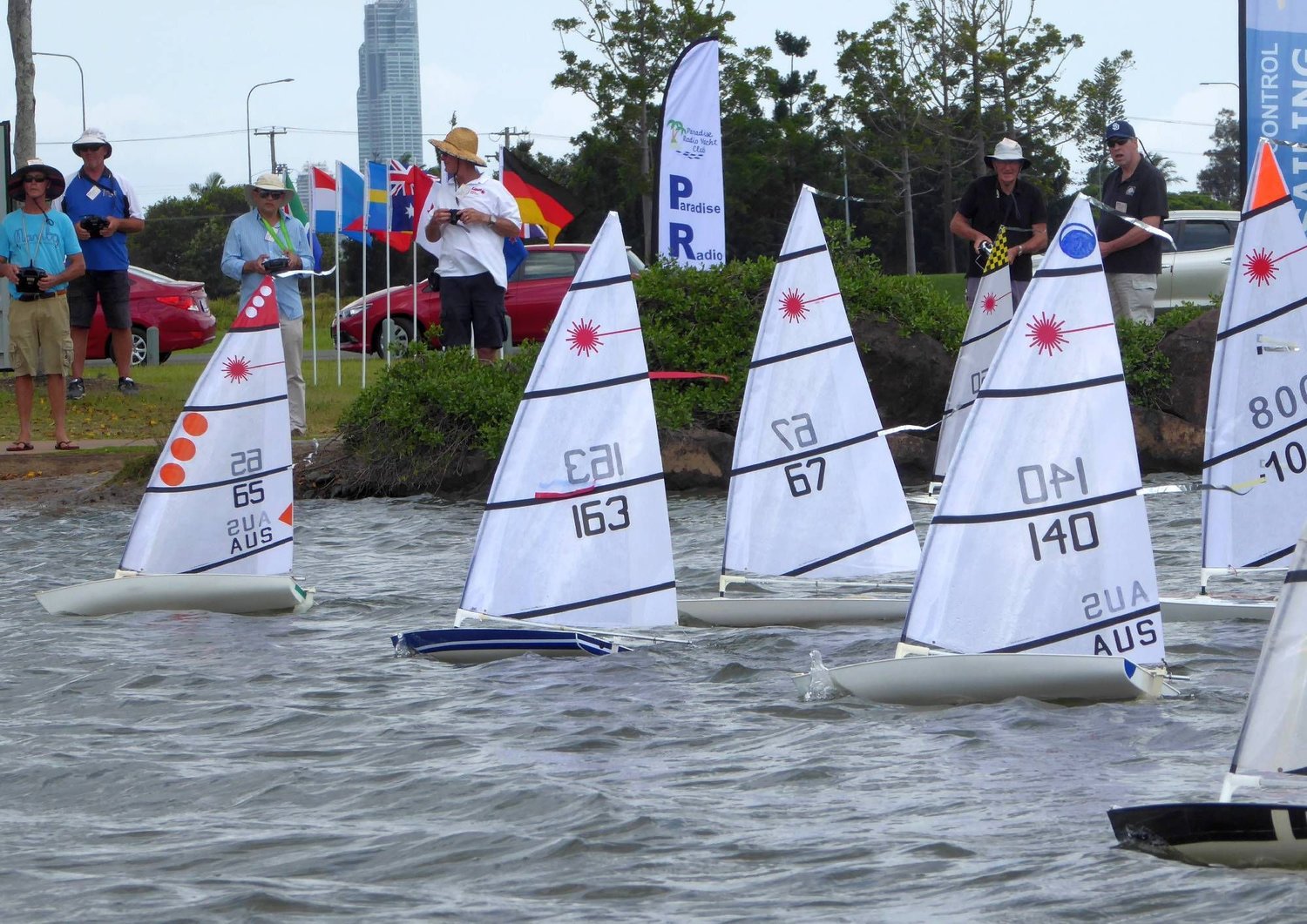 We have loan boats available so come and join us and find out how much fun it is to sail a RC Laser.
The RC Laser is simple to sail and a challenge to race.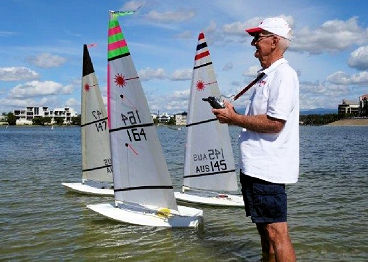 Before purchasing a yacht and or applying for club membership, please contact the class Fleet Captain.
PRYC International Laser Class Fleet Captain:
David Page Phone 0419418177